While not a club trip or even really a dive trip, we did breathe air underwater and we definitely saw sharks! Big ones! The biggest even, it says so in their name – GREAT WHITE!
After a couple of days exploring the Caitlins – amazing scenery with beaches, lighthouses and waterfalls and incredible wildlife, think Fur Seals, Sealions, Royal Albatross and a Yellow Eyed Penguin, we drove south from Dunedin to Bluff.
Getting up before the sun is not my idea of a great time but sometimes it has to be done and this time at least it was worth it. A quick trip to the Shark Experience Office to sign some forms (there is always paperwork) we walked across to the wharf and jumped on their boat for a trip out to the Titi or Mutton Bird Islands. Barely 15 minutes after setting anchor the first shark appeared and it was on!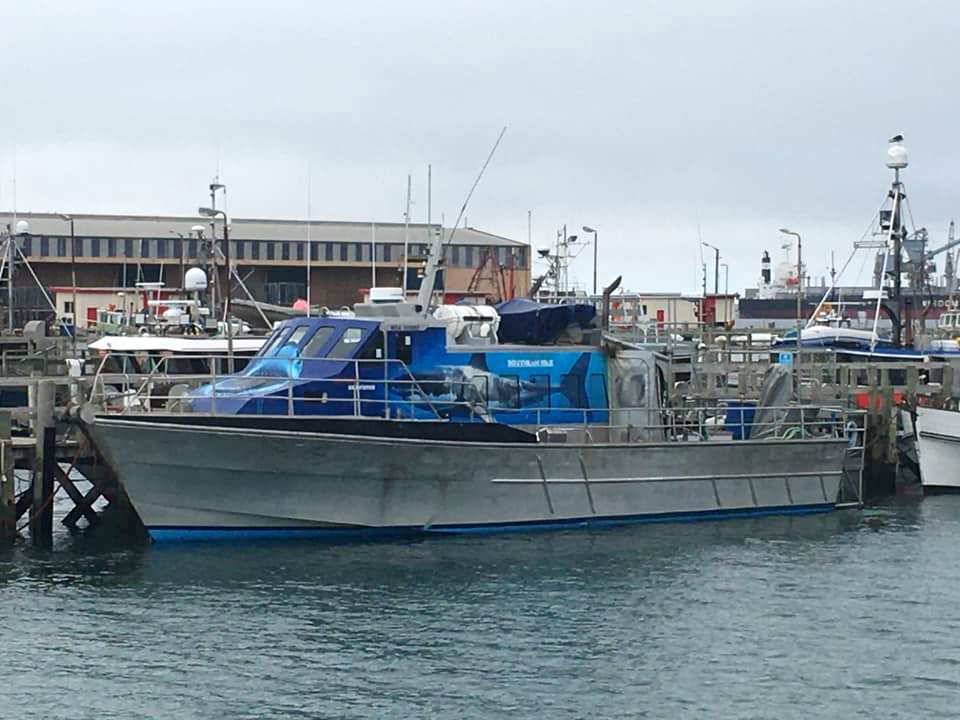 Jumping in the cage and seeing your first Great White cruise on by is an experience you are not likely to forget. Seeing a female nearly 5m long is even more inspiring. Our first dive was ~20 mins to ensure everyone got a turn – the most difficult part of the diving was staying on the bottom of the cage, a combination of weights and foot loops help against the bouncing of the cage at the surface.
We saw 4 or 5 different sharks over our 3 dives we will need to send in our photos for identification purposes. We saw 2 different females – they reach Bluff after the males and 2 or 3 males. 1 shark had a tag on it's dorsal fin. None were particularly interested in us or the cage which was good – they can get injured if they hit the cage and nobody wants that.
Dive Info – we were anchored in 8-10m of water, the cage is at the surface so unlimited bottom time and with surface supply you don't have to worry about gauges. The water temperature was 13 degrees and visibility ~10m – not that you can see the sharks that far out as they blend in so well to their environment.
2022 – Who would be interested in a long weekend trip south? I am looking at a day with the Great Whites, a day snorkeling on Stewart Island and a day exploring the island before flying home – will you join me?

Claire