Starring: Paddy, Richard, Carole, Brian M, Judy, Geoff, Brian B, Jerry, Darren, Michelle, Sam
'Twas the night before our planned departure, when Jacinda & Ashleigh called an emergency Press Conference to announce a rise in COVID alert levels… deja vu anyone, didn't this happen prior to last year's trip? Thankfully as we were fully vaxed and had a group size of less than 100 people, we could proceed with our much anticipated dive trip to Dusky Sound. (Paddy & Dive HQ may have received some frenzied texts and emails from anxious punters seeking to ensure the trip would continue).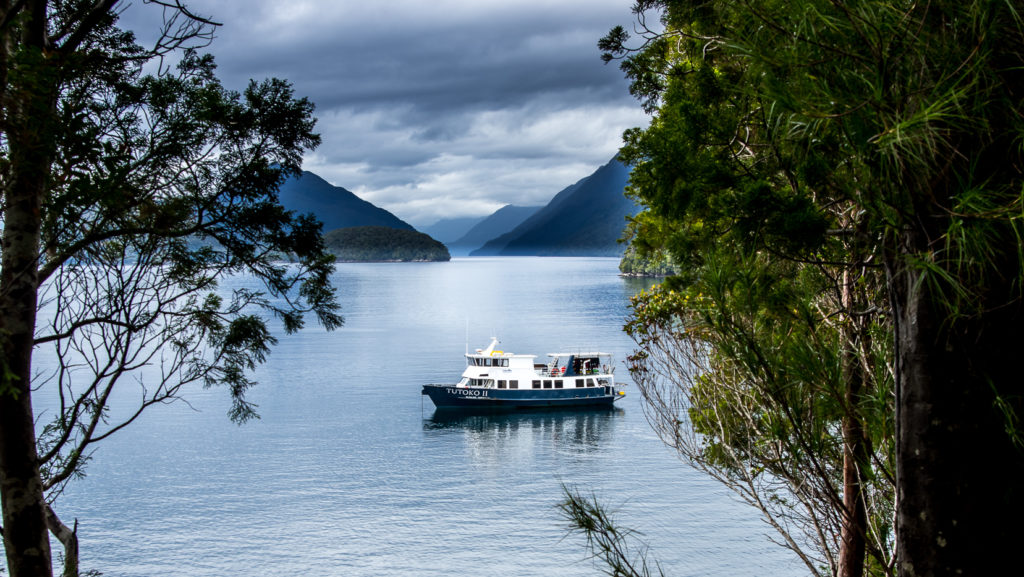 Reconvening in Queenstown then Te Anau after some remodelling of the roads by our adventurous shuttle driver, first stop was 'The Moose' for drinks and dinner. Tuesday morning our mounds of luggage and dive gear were weighed and loaded into 3 helicopters for a glorious flight through jurassic mountains and picturesque passes. The trusty Tutuko 2 awaited in Supper Cove, crewed by Skipper Dave, Crewman Caleb and Super-chef Arturo. A recent refit included an upgraded penthouse 'suite', complete with splendid views, rapidly occupied by Judy, Brian M & Geoff.
Fixed Head was the site of our first dive and weighting check, following a scramble to set up tanks and equipment. It wasn't without its dramas. Geoff's regulator shattered into multiple pieces prior to him hitting the water. Lesson learned: don't hook your hose around a boat fitting when jumping into the water. Our esteemed leader Paddy had regs rearranged and the situation fixed in nano-seconds.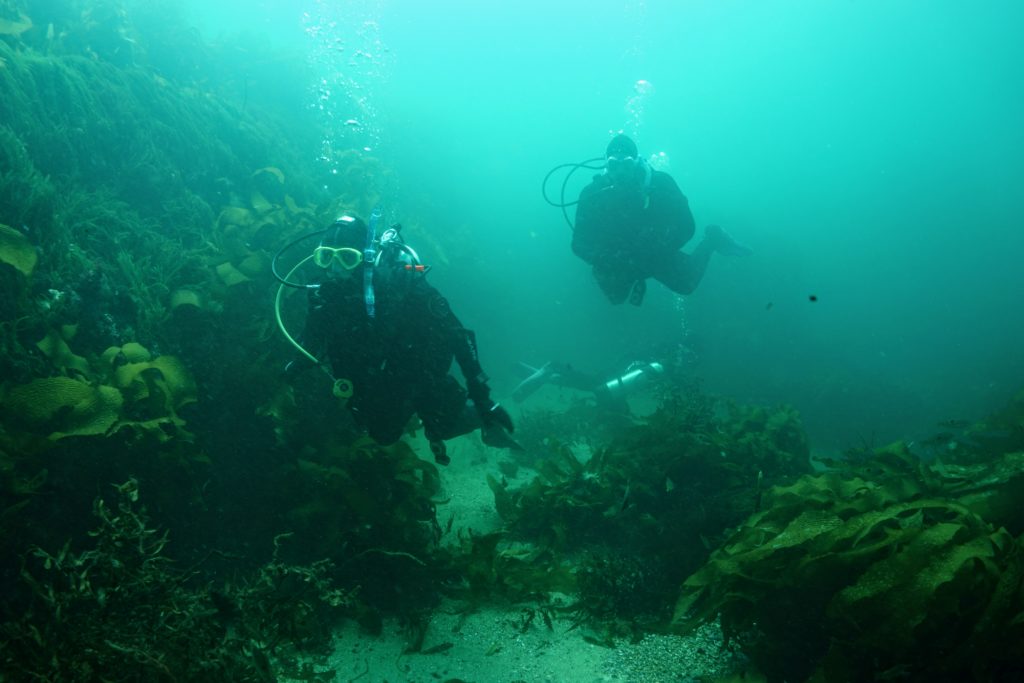 For many, this was their first experience of diving in Fiordland's unique underwater environment. The steep fjords were carved out by glaciers 20000 years ago. The seven metres of rain each year and glacial run-off cause a tannin-stained fresh water layer to float on the seawater below. Light is unable to penetrate the fresh water layer, creating a habitat of unique creatures usually only found at great depths, living in recreational dive depths. The off the grid, untouched, isolation adds to the ambience.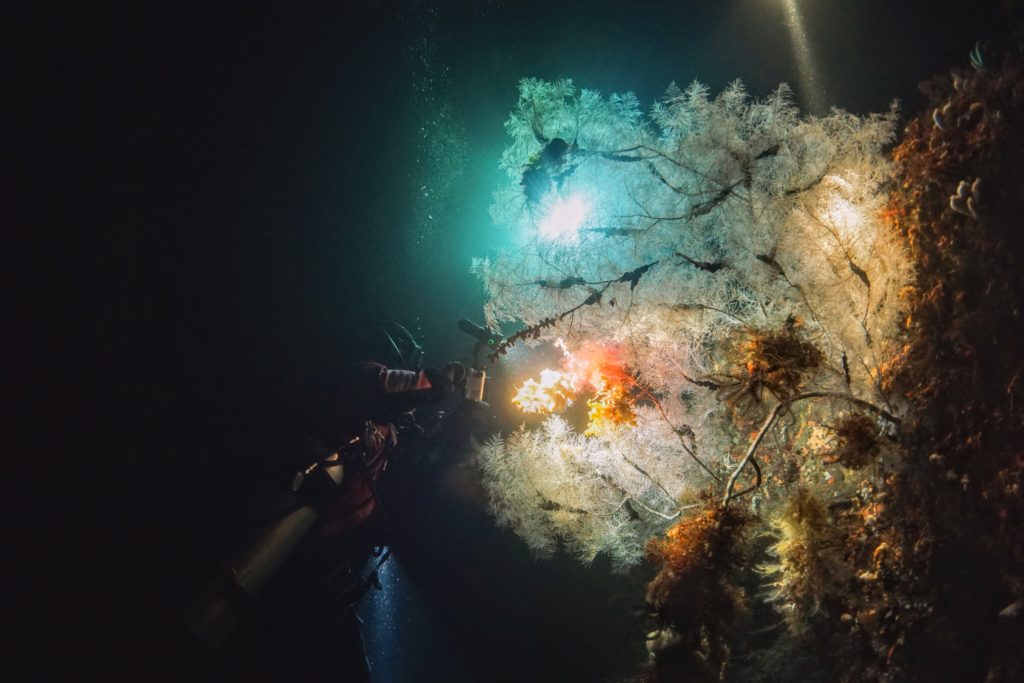 The diving met expectations and some. Exquisite black coral trees glistened in the semi-darkness. Brian M & Paddy witnessed an octopus punch up – having eight arms allows for many punches to be thrown… Those who ventured to greater depths were rewarded with shimmering red coral outcrops. Carole was enthralled after landing on an octopus and minutes later encountering a carpet shark. Fanworms and brachiopods taunted the photographers, with fanworms swiftly retreating into their tubes and brachiopods clamping closed as we approached.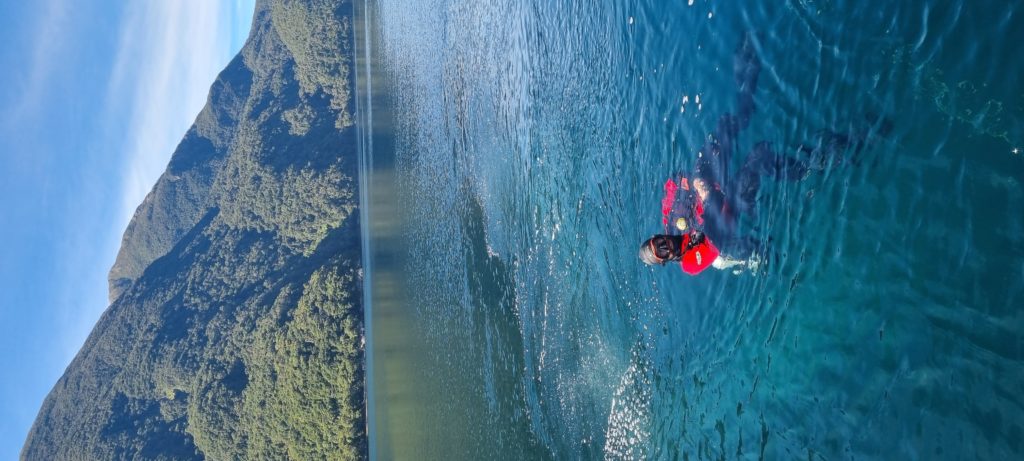 Day 2 and disaster confronted us with the sight of our hallowed leader debilitated and struggling to lift his head from the table. Thankfully (or worryingly?) he was able to be resuscitated with vast quantities of caffiene. An inevitable consequence of this involved a desperate scramble after each dive to extract himself from his drysuit for a hasty toilet stop.
Some drysuits lacked vital properties such as water-tightness and Paddy manfully continued with diving, despite squeezing water out of his drenched undersuit after each drive. Jerry, Geoff and Richard joined the elite 'flooded drysuit' club on various occasions.
Hunter – gatherer Sam kept us in blue cod, something of a relief given Jerry, Brian and Paddy managed to capture only 3 crays in abundant Fiordland. Thankfully Dave & Caleb took to the water to ensure we were fed. Darren & Michelle behaved as any good English people overseas would, and shared a cup of tea with a curious blue cod during a drift dive. Darren & Michelle were envied for their other requisite diving essential – a miniature coffee maker. While our night shark dive was shark-free, we were accosted by clouds of swirling krill. Geoff's eternal efficiency at gearing up for a dive continued to entertain us.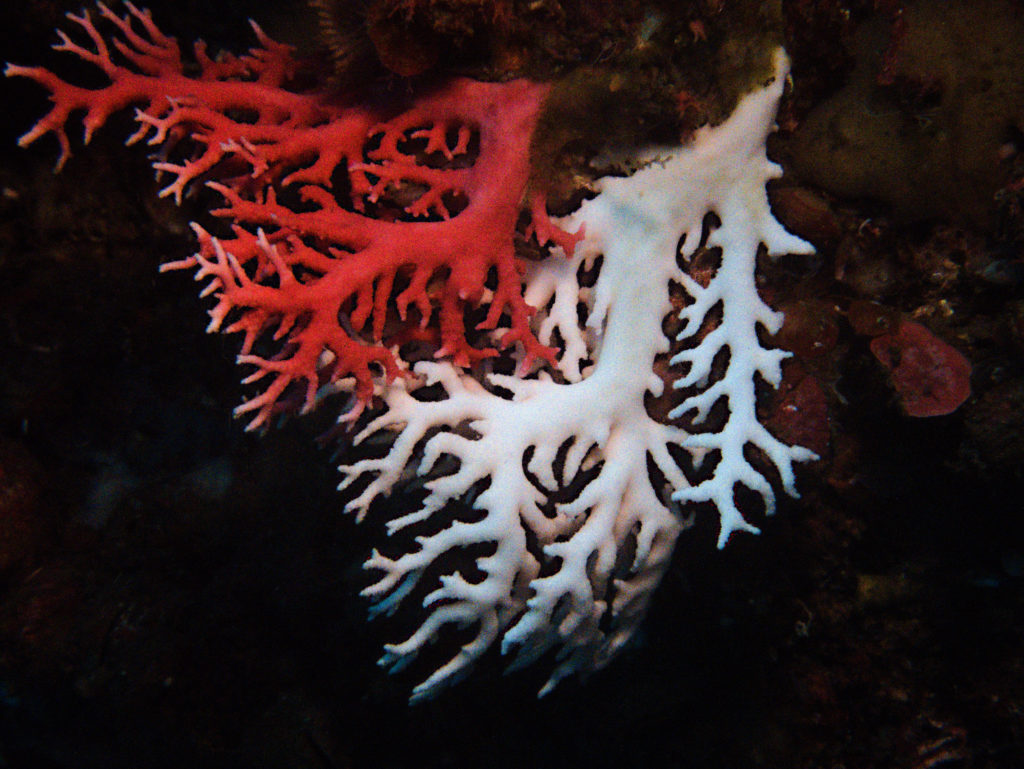 Judy & Paddy completed a deep decompression dive in Bowen Channel, rewarded by dramatic topography and numerous corals. Porpoise Point was a favourite site for many with a spectacular wall coated in dazzling corals and teeming schools of fish. The black banded wrasse attacking photographers' lights were less appreciated. In Acheron Passage's 'china shop' we observed captivating colonies of red coral, bountiful bryzoans and awesome ascidians. Nine Fathoms Passage was home to numerous Jason Mirabilis… when you spot 2 nudibranchs and swirls of eggs, you have some rudi nudis.. Brian B was left drifting on his lonesome in the tidal current after the penultimate dive… he was advised not to take it personally.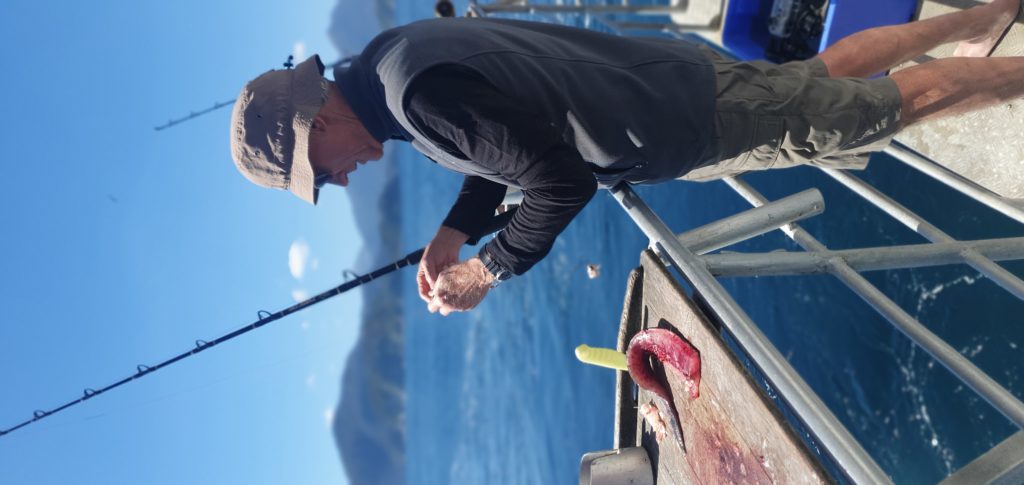 Our adventures were not all diving based. The resident Irishman shared his potato insights – educating us that boiled potatoes taste better when a teatowel is added to the pot. A kayaking adventure in Smallcraft Harbour treated us to the sight of a blue clad Papa Smurf Brian M paddling in a blue kayak with a blue paddle. It was never definitively confirmed as to why Sam's clothing was found in the penthouse bathroom.
Thanks to Dive HQ for another tremendous trip and to Paddy for his perpetual patience and orgaisation.
Disclaimer: This story was based on fact. Any similarity with fictitious events or characters is purely coincidental.