After 15 years Tomo has moved on, or at least back, to the family farm in Central Hawkes Bay.
While it is always hard to say goodbye to close friends and colleagues we know he is only a phone call away, which is useful with 20+ years of diving knowledge stuck in his head as well as the location of the inline IP adjustor!
Tomo was never a fan of photos and managed to leave without that final goodbye shot. He must have forgotten that we have a collection here starting with his early years….. underwater when he learnt to dive at 15.
Tomo completed his SSI Instructor Program in 1997 and after working for a couple of years headed to Egypt to dive in Sharm el Sheikh before returning once more to NZ and then leaving once again for Cairns & Vanuatu.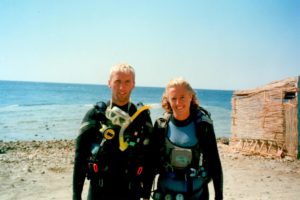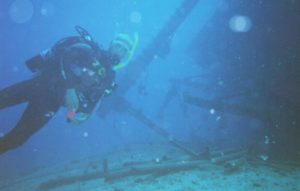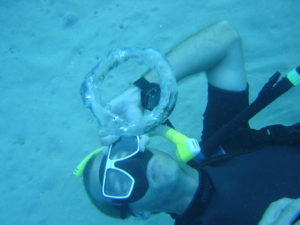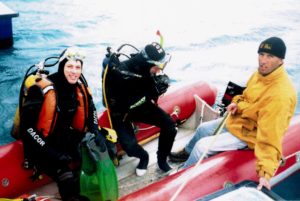 Tomo & Claire opened as Dive & Ski HQ in August 2005, after several years of diving and traveling around the world, returning home to share their love of all things diving here in Wellington.
Tomo was usually found locked away in his office or out in the workshop servicing gear and testing dive cylinders.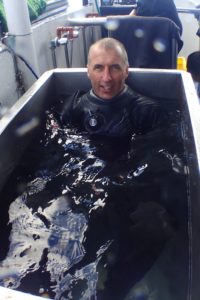 Occasionally he was let out to go diving!
Here he is celebrating his birthday during our trip to the Galapagos Islands!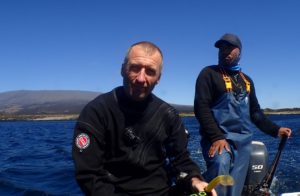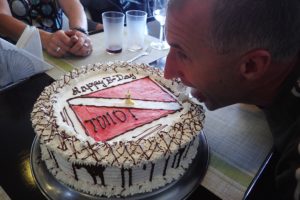 So now it is time to say goodbye but you will not be forgotten – thanks for all the memories Tomo!