The Dive HQ Loutish Loons' Ludicrous Labour Weekend Lermentov Larks
Led by the formidable Paddy
Punters: Dave, Dave, Paul, Grant, Chris, Andre, Judy
Friday afternoon and one overloaded truck and seven keen bean divers embarked onto the delayed Interislander bound for the Mainland. Some beers and wine were imbibed during a remarkably tranquil crossing of Cook Strait. In Picton we met Chris and clambered aboard the water ferry for Torea Bay – the Sounds road still out of action and obstructed by slips from an earlier storm.

The 186m Russian cruise liner the Mikhail Lermentov is one of the world's largest diveable shipwrecks. She sank in Port Gore in 1986 after hitting rocks off Cape Jackson following some inexplicable navigational decisions by Picton Harbour Master Don Jamieson. She rests on her starboard side, 5 minutes boat ride from Lermentov Lodge, a treasure trove of diving exploration.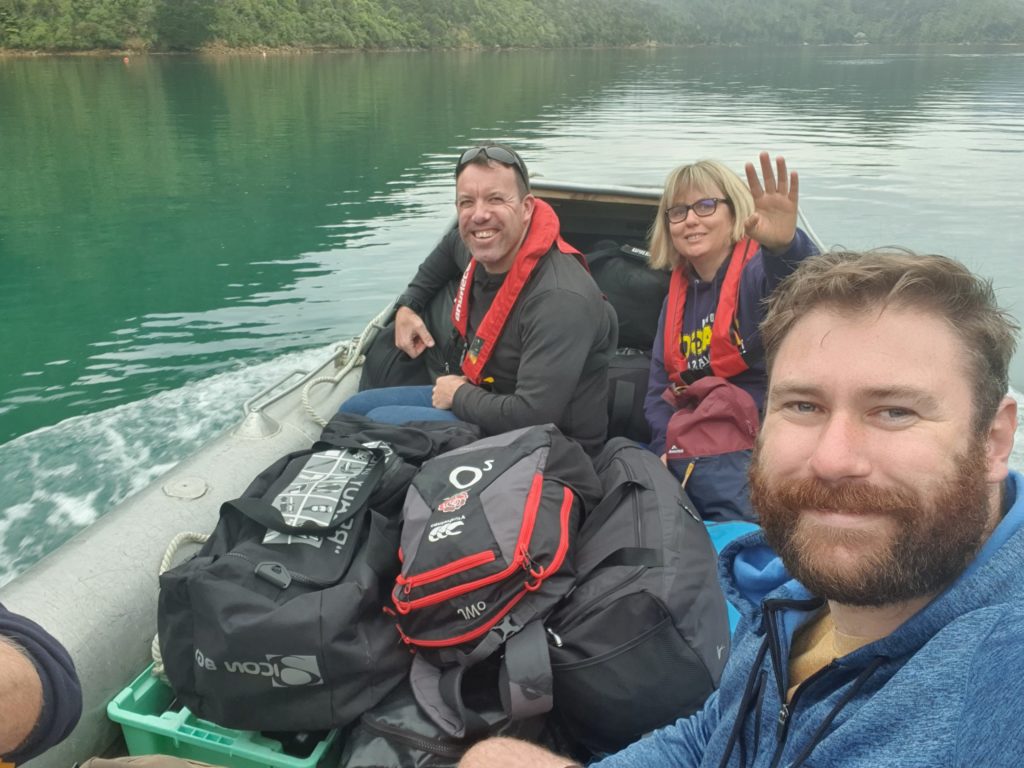 Brent & Justin were waiting in Torea Bay as we loaded their trucks up with cylinders, luggage, dive gear, more dive gear, wine, beer, diet coke and more dive gear, bound for Lermentov Lodge. Brent provided a detailed orientation to the Lodge and dive times for Saturday.
Saturday morning and seven of us were keen to head out diving. Our military logistics specialist was AWOL, having had some logistical confusion pertaining to dive times versus breakfast times… apparently taking to the hills for a 10km run prior to a day's diving is routine behaviour. Thankfully, Paddy's search and rescue mission was successful. The Brazillian diplomatic envoy was out of action, allegedly as a result of dodgy seafood, and totally unrelated to the quantities of wine consumed the night before.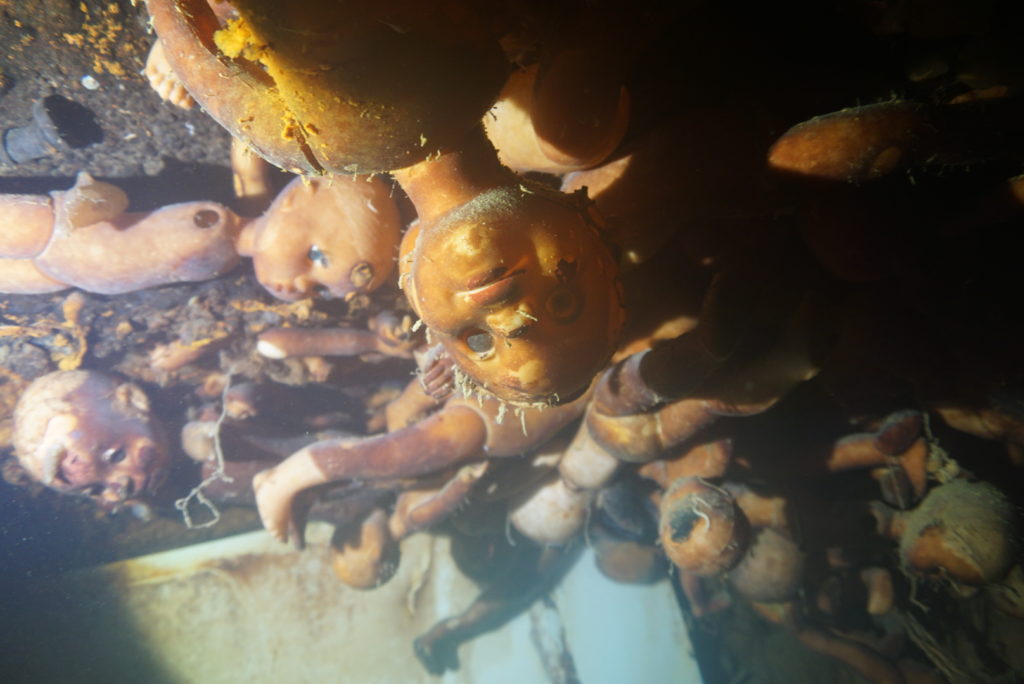 As for the diving.. Paul & Dave commenced a sustained assault on the Lermentov's duty free corridor. They assure us that only minimal silt was ever disturbed. The dolls room was successfully located, admired and photographic evidence obtained. Chris completed his deep, wreck, & nitrox specialties while Andre finished his Deep specialty under Paddy's expert tutelage.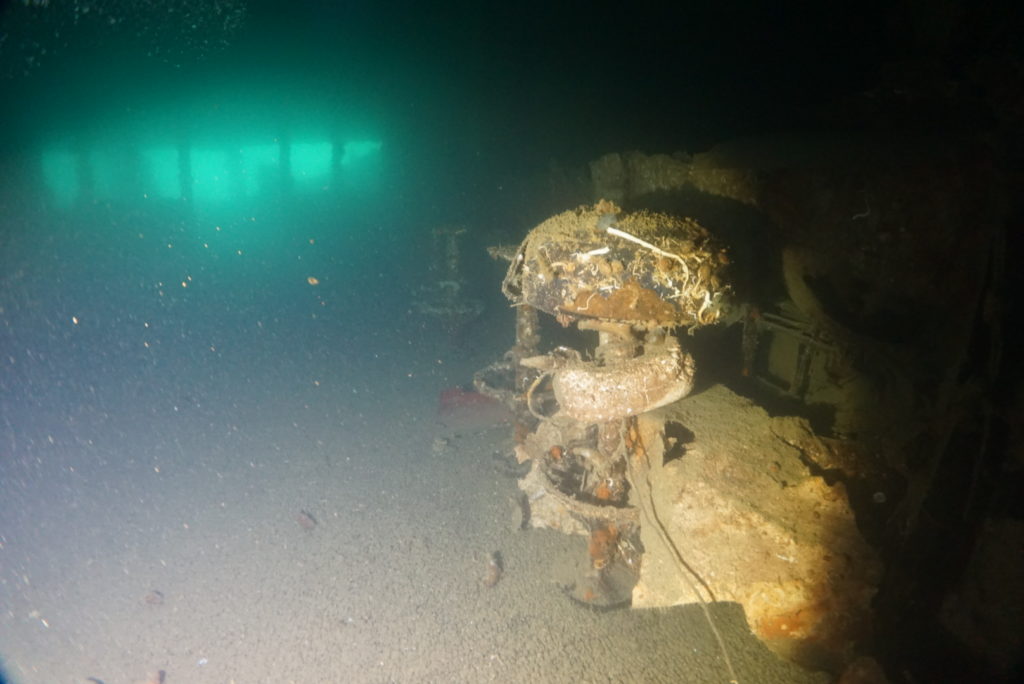 The resident doctor (and others) had a tutu through the ship's hospital. The cool, calm and collected Constable was mildly flustered during a silt out in the depths of a corridor off the Bolshoi lounge, with the occasional obscenity heard echoing through the silt. He was less than impressed by the Lady in Pink describing seeing 'engine type machine-y things' and 'turning wheels' in her tiki tour of the depths of the engine room. The eerie swimming pool was swum in, the majestic propellors admired, the etherial winter garden traversed, the bedraggled cinema and lonely library explored and the topsy-turvy bars rummaged through. Ka Rawe!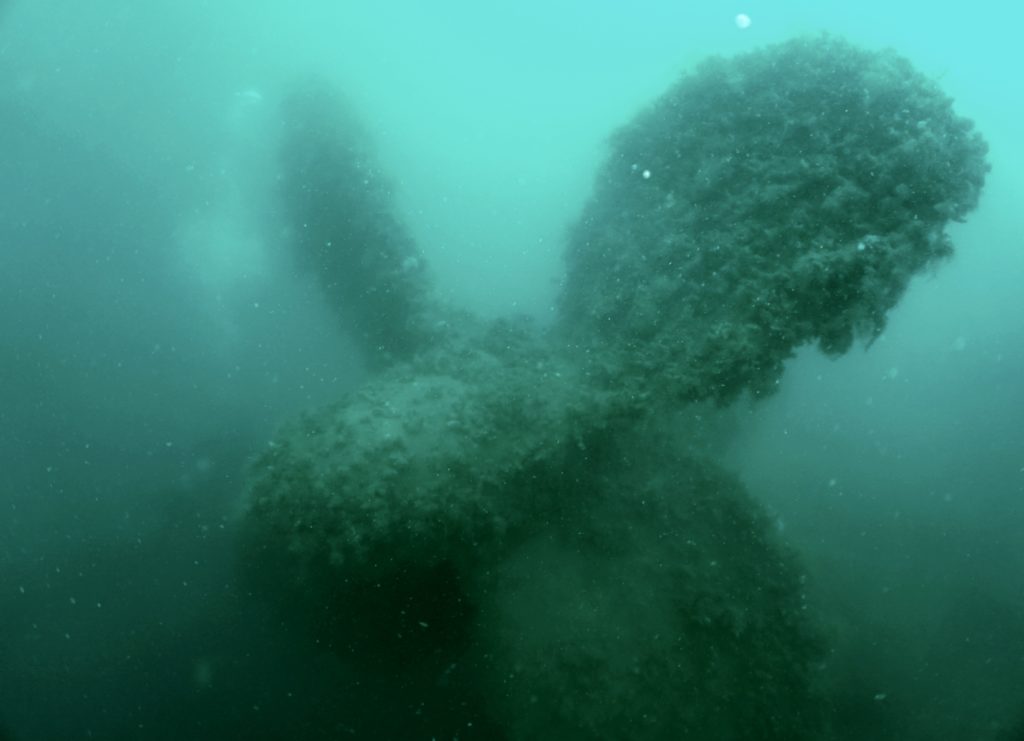 With every dive, our party resembled more of a well-oiled machine. The doctor, ever a charming princess, had many a knight ready to help slip on her fins pre-dive. All the while stages, slings, pony and sidemount tanks were donned and doffed with help coming from all sides – team work makes the dream work after all.
Brent kept the kai coming and Andre kept us in duty free wine. Justin toiled with the perpetual tank fills.
As promised, this was a 5 star Dive HQ trip. Regrettably, our esteemed leader Paddy booked the dolphins for the wrong day and at the wrong time. We won't hold it against him. The dolphins, however, adhered to the law and responded immediately to Grant's call. Thanks to all, particularly Don Jamieson without whom such a treasure trove of a dive destination wouldn't exist.
We'll be back.
Judy Ormandy