You learnt to dive overseas or only dive on holiday – why is that?

Perhaps you think NZ is too cold, lacks colour or is just not exciting enough
NZ water is cold
There is no disputing that we dive in temperate waters with temperatures in single digits down south up to 25 C in Northland. Wellington temperatures range between 10-18 C.
So while a few divers have completed their 100th dive au naturel the rest of us think they are crazy and we'll usually be seen diving in a 7mm wetsuit or drysuit with hood and gloves.
NZ waters lack colourful marine species
While it is true that we lack the variety of colourful fish species that we expect to see on our tropical dive holidays there are lots of other colourful species for us to observe. Most of this colour is found on the reef wall as invertebrates including anemone's, sponges & nudibranchs.
Dive along Wellington's south coast and try and name the variety of species seen in one square metre on the walls.
NZ reefs are boring!
We are taught to avoid touching coral reefs while diving overseas, instead we hover above looking down on the reef. This style of diving at our local sites often means we miss out on seeing what is really out there.

I remember talking with some tourists after a fantastic dive out at Makara & although they were used to temperate waters they were very ho hum about their first dive. I suggested that get closer to the reef and look under the kelp on our next dive & they loved it!
She described it as like swimming through a jungle.
So come on and dive local!
Sign up with Dive Club Wellington and explore NZ underwater!
https://www.diveski.co.nz/dive-club
We dive locally 3 days a week, with 1 dive after work on Thursdays and 2 dives on Saturdays & Sundays. So if it is just time to have a splash, or a refresher, you need a guide or just want to follow an experienced local diver we can organise a dive to suit.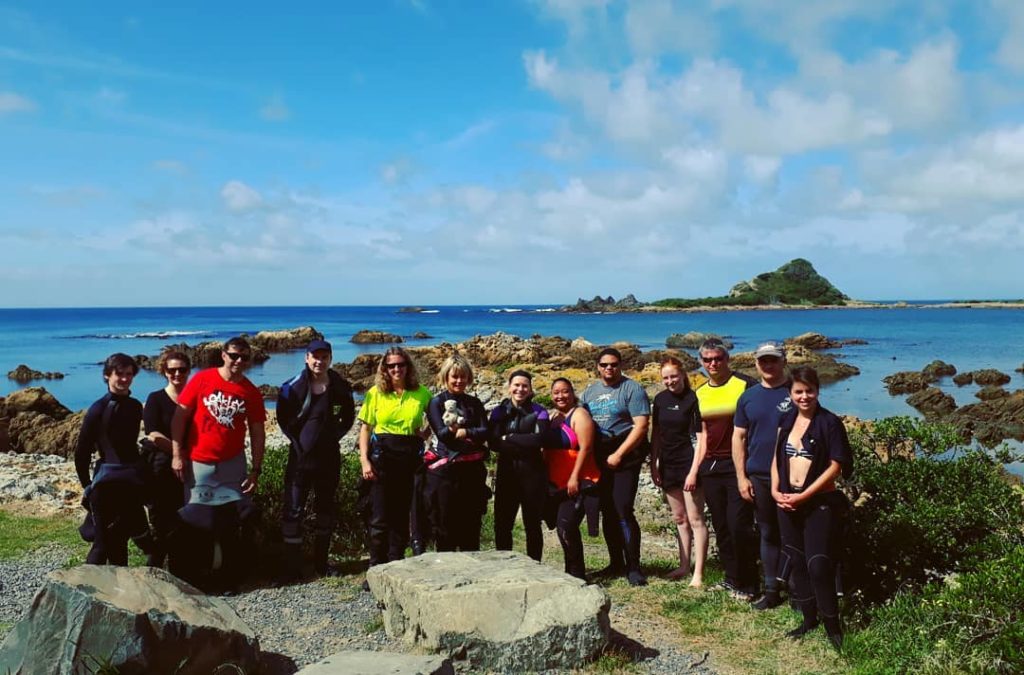 If you want to explore a little further afield we run club trips around New Zealand for all levels and interests. In 2022 we have trips planned from Stewart Island to Northland so where do you want to go?
https://www.diveski.co.nz/dive-trips